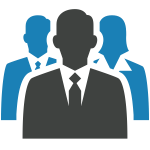 Management Team
The Management Team of APP consists of experts in Marketing, Operation Management, Manufacturing and Research & Development that have high education background and extensive experience gained through working in Multinational Companies.
The team consists of a Scientist, 5 Doctors, 22 Masters and vast majority of the rest possess a Bachelor Degree.
APP has one of the best team in the world in High Precision Measuring and advanced metrology solutions.